Fitbit 4: Unleashing Power & Precision | Ultimate Guide
Are you curious about the Fitbit 4 and its capabilities? Look no further, because we have all the answers for you. In this guide, we will explore the features, upgrades, and accuracy of the Fitbit 4, providing you with a comprehensive understanding of this remarkable fitness tracker. With the ever-growing market of fitness wearables, you might be wondering if there is a better option than Fitbit. We will delve into this topic, comparing the Fitbit 4 with other popular choices to help you make an informed decision. Additionally, rumors have been circulating about the discontinuation of the Fitbit Charge 4. We will address this concern and provide you with the latest updates on its availability. Furthermore, if you already own a Fitbit 4, you may be contemplating whether it is worth upgrading to the Fitbit 5. We will explore the differences between these two models, allowing you to determine the right choice for you. Lastly, we will uncover which Fitbit tracker is the most accurate, giving you confidence in your fitness data. Get ready to unlock the full potential of your Fitbit 4 journey.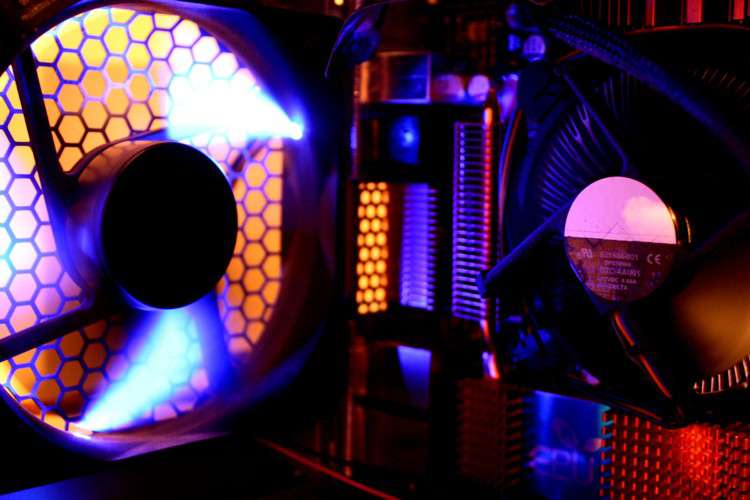 What does the Fitbit Charge 4 do?
The Fitbit Charge 4 is a versatile fitness tracker that offers a wide range of features to help you monitor and improve your health and wellness. One of its key functions is activity tracking, which includes step counting, distance measurement, and calorie burn estimation. With built-in GPS, you can accurately track your outdoor runs, walks, and hikes without needing to carry your smartphone. The Fitbit Charge 4 also provides continuous heart rate monitoring, allowing you to monitor your heart rate zones and keep track of your cardiovascular health. It offers various exercise modes, such as running, cycling, swimming, and yoga, to provide real-time statistics and insights to enhance your workouts. Additionally, it tracks your sleep patterns, providing detailed information about your sleep duration and quality, and offers personalized insights to help you improve your sleep hygiene. With smartphone notifications, you can receive calls, texts, and app alerts directly on your wrist, keeping you connected throughout the day. The Fitbit Charge 4 also includes features like guided breathing sessions, female health tracking, and the ability to control Spotify from your wrist. In summary, the Fitbit Charge 4 does much more than just tracking your steps—it empowers you to lead a healthier and more active lifestyle.
Is there a better option than Fitbit?
While Fitbit has long been a dominant player in the fitness wearable market, there are indeed other viable options available. One popular alternative to Fitbit is the Apple Watch. The Apple Watch offers a comprehensive suite of health and fitness features, including activity tracking, heart rate monitoring, and GPS capabilities. It also boasts additional functionalities such as ECG readings, fall detection, and an extensive range of apps and integrations. Another noteworthy alternative is the Garmin Forerunner series, known for its advanced GPS tracking and robust sports tracking features. Garmin devices are particularly popular among athletes and outdoor enthusiasts. If you are keen on a more budget-friendly option, consider the Xiaomi Mi Band. Despite its affordability, the Mi Band offers impressive features like heart rate tracking, sleep monitoring, and notifications. Ultimately, the best option for you depends on your specific needs and preferences. It's worth researching and comparing different brands and models to find the perfect fit for your fitness and lifestyle goals.
Is the Fitbit Charge 4 discontinued?
There have been concerns and rumors circulating about the discontinuation of the Fitbit Charge 4. However, as of the latest updates, the Fitbit Charge 4 has not been officially discontinued. Fitbit continues to manufacture and sell the Charge 4 model, keeping it readily available for consumers who are interested in its features and functionalities. It's important to note that while Fitbit may release newer models, it doesn't necessarily mean that older models like the Charge 4 will be phased out immediately. Fitbit typically introduces new models to provide enhanced features and options for users, while still supporting and maintaining the existing lineup. So, if you have your heart set on purchasing a Fitbit Charge 4, rest assured that it is still a viable option in the market, and you can enjoy its fantastic features without any concerns about its discontinuation.
Is it worth upgrading from Fitbit 4 to 5?
Deciding whether to upgrade from a Fitbit 4 to a Fitbit 5 depends on your individual needs and preferences, as well as the specific improvements and features offered by the Fitbit 5 model. Fitbit upgrades typically introduce enhancements in areas like design, display, sensors, battery life, and software capabilities. If these improvements align with your fitness goals and desired user experience, upgrading to the Fitbit 5 may be worth considering. However, if the Fitbit 4 already meets your needs and you don't find the new features of the Fitbit 5 compelling, there might not be a significant advantage in upgrading. It's important to evaluate the added functionalities and improvements of the newer model and assess their relevance to your fitness journey. Additionally, take into account factors such as cost, availability, and your personal budget. Ultimately, the decision rests with you and what you prioritize in a fitness tracker.
Which Fitbit tracker is the most accurate?
When it comes to accuracy, Fitbit offers several models that provide reliable data, but the accuracy may vary depending on the specific metrics being measured. In terms of heart rate monitoring, Fitbit devices equipped with PurePulse technology, such as the Charge 4 and the Versa 3, generally offer accurate heart rate measurements during workouts and day-to-day activities. For GPS accuracy, the Fitbit Ionic and the Fitbit Sense have built-in GPS that provides precise tracking of outdoor exercises like running and cycling. However, if you want even higher accuracy in GPS tracking, Garmin's Forerunner series is a popular choice among athletes due to its advanced GPS capabilities. For sleep tracking, Fitbit devices are generally known to provide accurate data on sleep duration, but keep in mind that certain factors like sleep disturbances can affect the accuracy of sleep stage tracking. Ultimately, the accuracy of a Fitbit tracker depends on multiple factors, including the model you choose, how the device is worn, and individual variations. It's important to consider your specific fitness goals and requirements when determining which Fitbit tracker is the most accurate for you.
Further Inquiries about Fitbit 4
Are Fitbit 4 bands interchangeable with other Fitbit models?
Yes, Fitbit 4 bands are interchangeable with other Fitbit models that have a similar band design. Fitbit uses a standardized band attachment system across many of its models, including the Fitbit Charge 4. This means that bands designed for the Fitbit Charge 4 can also be used with other compatible Fitbit models, such as the Fitbit Charge 3 or Fitbit Charge 2. Interchanging bands allows you to customize the look and feel of your Fitbit device, giving you the flexibility to choose from a wide variety of styles, materials, and colors.
Does the Fitbit 4 have a built-in music player?
No, the Fitbit 4 does not have a built-in music player. Unlike some other Fitbit models, such as the Fitbit Versa or Fitbit Ionic, the Fitbit Charge 4 does not have the capability to store and play music directly from the device itself. However, it does have the ability to control music playback on your smartphone. You can use the Fitbit Charge 4 to play, pause, or skip tracks on your connected smartphone's music app. This feature allows you to conveniently control your music without having to take out your phone while you're on the move.
Can the Fitbit 4 track swimming activities?
Yes, the Fitbit 4 is swim-proof and can track swimming activities. It has a water resistance rating of up to 50 meters, which means it can withstand submersion in water and is suitable for swimming, showering, and other water-based activities. The Fitbit Charge 4 includes a swim tracking feature that can recognize and track your swim workouts. It records metrics such as lap count, duration, and calories burned during your swim sessions. It also automatically detects your swim stroke type, whether it's freestyle, breaststroke, backstroke, or butterfly. With swim tracking on the Fitbit 4, you can monitor your progress, set goals, and gain insights into your swimming performance to help you improve and reach your fitness goals in the pool.
In conclusion, the Fitbit 4 is a powerful fitness tracker that offers a wide range of features, including activity tracking, heart rate monitoring, built-in GPS, and sleep tracking. It provides users with valuable insights into their health and wellness, empowering them to lead a more active and balanced lifestyle. While Fitbit continues to be a leader in the fitness wearable market, there are also other viable options available, such as the Apple Watch or Garmin Forerunner series, depending on individual needs and preferences. Despite rumors, the Fitbit Charge 4 has not been discontinued and remains a popular choice for fitness enthusiasts. Deciding to upgrade from Fitbit 4 to 5 depends on factors like desired improvements and personal budget. Lastly, Fitbit trackers are known for their accuracy, but variations may occur depending on the specific metric being measured. Overall, the Fitbit 4 is a reliable and versatile choice for anyone looking to track and improve their fitness journey.