Us Military'S Advanced Army Drones: Unveiling the Arsenal
In today's rapidly evolving world, the United States Army stands at the forefront of technological advancements, leveraging the power of modern innovation to enhance its capabilities on the battlefield. One such profound integration comes in the form of army drones. Whether you're curious about the presence of drones in the US Army or seeking insights into the latest and most potent weaponized drone, this article delves into the subject to satisfy your thirst for knowledge. Join us as we embark on a captivating journey to explore the world of these unmanned aerial vehicles, uncovering the answers to burning questions like the prevalence of military drones in the US, the specific types utilized by the army, and which drone reigns as the largest in their arsenal. Brace yourself for an eye-opening adventure through the realms of cutting-edge technology and warfighting prowess.
Does the US Army have drones?
Yes, the US Army indeed has a formidable fleet of drones that have revolutionized the way they conduct operations. These unmanned aerial vehicles (UAVs) have become essential assets in modern warfare, providing invaluable intelligence, surveillance, and reconnaissance capabilities to the military. With their ability to operate in hostile environments, drones have proven to be versatile tools that support diverse missions, ranging from target acquisition and tracking to search and rescue operations. The US Army's extensive use of drones enables them to gain tactical advantages and enhance situational awareness on the battlefield, ultimately ensuring the safety of their troops and allowing for more effective decision-making. Whether for monitoring suspicious activities, scouting enemy positions, or conducting aerial surveys, drones have become an integral part of the US Army's operations, highlighting their ever-growing significance in the realm of military technology.
What is the best known weaponized drone?
When it comes to weaponized drones, one name that stands out prominently is the MQ-9 Reaper. Developed by General Atomics Aeronautical Systems, the MQ-9 Reaper is an iconic symbol of modern warfare. This remotely piloted aircraft has gained worldwide recognition for its exceptional combat capabilities and the ability to carry out precise and lethal strikes. Armed with a devastating array of Hellfire missiles and precision-guided bombs, the MQ-9 Reaper has significantly contributed to the US military's efforts in combating terrorism and other hostile threats. With an impressive endurance of over 27 hours and a ceiling of 50,000 feet, this monstrous drone combines long-range surveillance capabilities with outstanding firepower. Its flexible and adaptable design allows for quick mission reconfiguration, making it a preferred choice for conducting intelligence gathering, close air support, and reconnaissance missions. The MQ-9 Reaper has undoubtedly earned its reputation as the pinnacle of weaponized drones, showcasing the lethal potential that unmanned systems bring to the modern battlefield.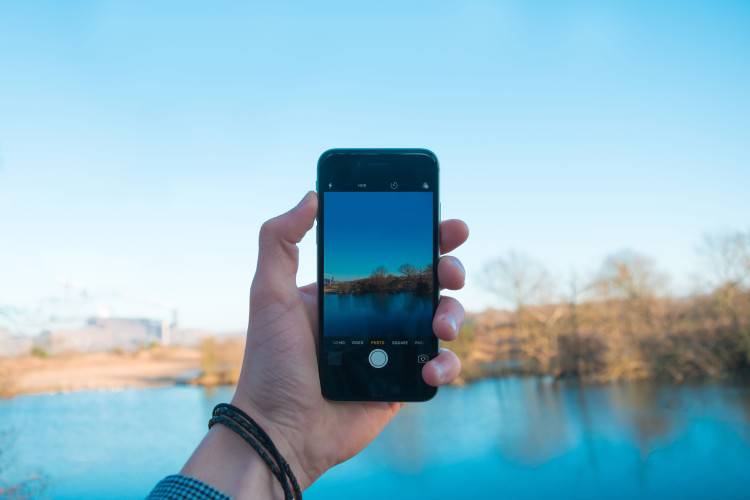 What is the biggest army drone?
When it comes to sheer size and capability, the RQ-4 Global Hawk proudly wears the crown as the largest army drone in existence. Developed by Northrop Grumman, this high-altitude, long-endurance unmanned aerial vehicle is an impressive feat of engineering. With a wingspan of approximately 130 feet and a length of nearly 48 feet, the RQ-4 Global Hawk is a behemoth in the skies. This spy drone is equipped with an array of cutting-edge sensors, including synthetic aperture radar, infrared sensors, and electro-optical cameras, enabling it to conduct wide-area surveillance and gather critical intelligence. With its ability to autonomously fly for up to 34 hours at extremely high altitudes of over 60,000 feet, the RQ-4 Global Hawk has been instrumental in providing persistent intelligence, surveillance, and reconnaissance for military operations worldwide. Its enormous size and advanced capabilities make it an indispensable asset for the US Army and a benchmark in the world of unmanned aerial vehicles.
Further Inquiries about army drone
How do army drones contribute to battlefield superiority?
Army drones play a crucial role in providing battlefield superiority to military forces. By integrating drones into their operations, the US Army gains unparalleled surveillance capabilities, enabling them to gather real-time intelligence and monitor enemy activities. This enhanced situational awareness allows for better decision-making, target identification, and tracking, leading to more successful missions and reduced risks for ground troops. Additionally, army drones can be equipped with weapons, providing the ability to conduct precision strikes on enemy targets with minimal collateral damage. By leveraging the capabilities of drones, the US Army can maintain a significant advantage over adversaries and exert increased control over the battlefield.
What are the ethical considerations surrounding the use of army drones?
The use of army drones raises important ethical considerations. One primary concern is the potential for civilian casualties or unintended damage, often referred to as "collateral damage," during drone strikes. Critics argue that the use of drones may pose an ethical dilemma due to the lack of direct human involvement in the decision-making process, which can potentially lead to errors in target identification or an increased risk of indiscriminate killings. Additionally, concerns are raised about the potential abuse of drone technology for surveillance purposes, infringing upon privacy rights. These ethical considerations underscore the importance of transparent and accountable guidelines in the use of army drones and the need for ongoing discussions to ensure their responsible and ethical application in military operations.
What future advancements can we expect in army drone technology?
The future of army drone technology holds numerous exciting possibilities. Advancements in artificial intelligence (AI) and autonomy are likely to play a significant role, enabling drones to operate more independently and effectively in complex and dynamic environments. Improved endurance and range will further extend the capabilities of army drones, allowing for prolonged surveillance missions and greater coverage. Increasing miniaturization and the development of swarming techniques could lead to the deployment of large numbers of small, synchronized drones, providing enhanced surveillance capabilities and overwhelming enemy defenses. Furthermore, the integration of advanced sensors, such as advanced imaging systems and hyperspectral cameras, will enhance the drones' ability to gather detailed intelligence and detect potential threats with higher accuracy. As technology continues to evolve, the future of army drones holds the promise of even greater efficiency, precision, and flexibility in military operations.
In the dynamic landscape of modern warfare, army drones have emerged as indispensable assets that augment the capabilities of the US Army. These unmanned aerial vehicles have revolutionized intelligence gathering, surveillance, and reconnaissance, providing a significant tactical advantage on the battlefield. They have not only reshaped the way military operations are conducted but have also given rise to critical discussions surrounding their ethical implications. With drones like the MQ-9 Reaper showcasing the lethal potential of weaponized UAVs and behemoths like the RQ-4 Global Hawk redefining the boundaries of size and capability, the US Army's drone program continues to push the limits of technology. As we look towards the future, advancements in AI, autonomy, endurance, and sensor technology are set to shape the next generation of army drones, further augmenting the military's capacity to gather intelligence, gain situational awareness, and maintain superiority in the ever-evolving theater of war.