War Drones in the Us: Legality, Ownership, Cost
In the vast arsenal of modern warfare, one technological marvel stands out, both awe-inspiring and controversial: the war drone. With its ability to strike targets from miles away with precision, war drones have revolutionized military operations. But what is the legal status of armed drones in the United States? Are weaponized drones a reality, and can civilians own them? Delving into the highly debated realm of military drones, this article aims to unravel the mysteries surrounding their legality, ownership, and cost. As we explore the boundaries of drone warfare in the US, we will also discover the names given to the powerful drones used by the US military, including the iconic Predator drone. Get ready for an insightful journey into the captivating world of war drones, where technological advancements meet legal and ethical dilemmas head-on.
Are armed drones legal in the US?
Armed drones, also known as weaponized drones, have been the subject of significant legal scrutiny in the United States. The use of drones for military purposes falls within the framework of international and domestic laws. Under international law, the use of force is governed by the principles of self-defense, sovereignty, and proportionality. In the US, the legal basis for drone strikes is derived from the Authorization for Use of Military Force (AUMF) passed by Congress in 2001. This legislation grants the President the authority to use force against those involved in the 9/11 attacks and associated forces. However, the legality of drone strikes has been fiercely debated, with concerns raised about due process, adherence to international law, and civilian casualties. Despite these controversies, armed drones remain a prominent tool in the US military's arsenal, playing a significant role in modern warfare.
Does the US have weaponized drones?
Yes, the United States possesses a formidable fleet of weaponized drones. These advanced unmanned aerial systems (UAS) have revolutionized military operations by providing persistent surveillance, intelligence gathering, and the ability to strike targets with precision. The US military utilizes various weaponized drones, including the well-known Predator and Reaper drones. Equipped with a variety of weapons, such as Hellfire missiles and laser-guided bombs, these drones are capable of undertaking lethal operations from great distances. Weaponized drones have proven instrumental in combating terrorism, enabling the US military to target high-value individuals and disrupt enemy networks. However, their deployment has also sparked concerns regarding civilian casualties, ethics, and the implications of engaging in remote warfare. As technology continues to advance, the US remains at the forefront of developing and deploying weaponized drones, continually expanding their capabilities and shaping the future of modern warfare.
Can you own a weaponized drone?
The ownership of weaponized drones by civilians in the United States is strictly prohibited. The Federal Aviation Administration (FAA) regulates the operation of unmanned aircraft systems (UAS) in the country, imposing restrictions on their use for safety and security reasons. While individuals can legally own and operate non-weaponized drones for recreational or commercial purposes, the possession of weaponized drones by private citizens is unlawful. The sale, purchase, and use of weaponized drones are considered a grave threat to public safety and national security. The potential misuse of such systems, including unauthorized surveillance, harm to individuals, or damage to critical infrastructure, necessitates stringent regulations. However, some argue that the proliferation of technology and the availability of components and blueprints online pose challenges in enforcing these restrictions, raising concerns about the potential emergence of illicit weaponized drones in the future.
What are US military drones called?
The United States military utilizes various types of drones for a range of missions, and they are commonly referred to as Unmanned Aerial Vehicles (UAVs) or Unmanned Aerial Systems (UAS). Several specific models have gained prominence, including the Predator, Reaper, Global Hawk, and Raven drones. The Predator drone, developed by General Atomics, played a significant role in shaping the modern era of unmanned warfare. It is a long-endurance reconnaissance and armed drone that has been widely used in conflicts worldwide. The Reaper drone, also built by General Atomics, is an upgraded version of the Predator and is primarily designed for offensive airstrikes. The Global Hawk, developed by Northrop Grumman, is a high-altitude surveillance drone used for intelligence gathering and reconnaissance purposes. The Raven, produced by AeroVironment, is a lightweight, hand-launched drone primarily used for short-range reconnaissance and surveillance operations. These diverse drones embody the technological advancements and strategic capabilities that the US military possesses.
How much does 1 Predator drone cost?
The cost of a single Predator drone can vary depending on numerous factors, including the specific configuration, equipment, and additional modifications desired by the purchaser. However, a rough estimate puts the cost of one Predator drone at around $5 million. This figure takes into account the expenses associated with research, development, production, and maintenance. It is essential to note that the cost of a drone extends beyond its initial purchase price. Additional expenses arise from training personnel, establishing control stations, conducting operations, and ongoing maintenance and support. While Predator drones have proven to be highly effective in military operations, their cost underscores the significant investment required for developing and deploying advanced unmanned systems. Despite their expense, the strategic value and capabilities they offer justify their inclusion in the US military's arsenal, as they serve as a force multiplier in modern warfare scenarios.
Further Inquiries about war drone
The use of war drones raises numerous ethical concerns that have sparked widespread debate. One of the primary concerns is the potential for civilian casualties. Despite the technological advancement and precision of these drones, there is a risk of collateral damage, especially in densely populated areas, which raises questions about the morality of remote warfare. Additionally, there are concerns regarding transparency and accountability. As war drones are operated remotely, there may be a lack of direct human accountability for decisions made on the battlefield. This raises questions about the appropriate mechanisms for oversight and ensuring adherence to international humanitarian law. The rise of autonomous drones further accentuates these ethical dilemmas, as the potential for drones to make decisions without direct human intervention raises concerns about the loss of human control and accountability in warfare.
The proliferation and use of war drones have had significant implications for international relations and diplomacy. Some argue that their use can breach sovereignty and undermine the norms of international law, leading to strained relations between nations. Drone strikes in foreign territories have sparked debates about infringement on national sovereignty, particularly in cases where the targeted country has not explicitly approved the action. Additionally, the secrecy surrounding drone operations and the potential for civilian casualties have generated backlash and criticism from affected nations and the international community. Nevertheless, other countries have started developing and deploying their own drone programs, leading to concerns about an arms race in unmanned aerial systems. As such, the global use of war drones has raised questions about the need for international agreements and regulations to govern their use and prevent potential conflicts.
The evolution of war drones is poised to have significant implications for future warfare. One potential scenario is the development of advanced artificial intelligence (AI) capabilities, enabling drones to operate autonomously in combat. This raises questions about the ethical, legal, and strategic consequences of deploying lethal autonomous weapons systems (LAWS). The increasing integration of drones into military frameworks also raises concerns about cybersecurity. As drones become more interconnected with command and control networks, they may pose vulnerabilities that could be exploited by adversaries. Furthermore, the diffusion of drone technology and the potential for non-state actors to acquire and weaponize drones present new challenges for global security. Understanding and addressing these future implications are crucial for developing comprehensive policies and frameworks to govern the use of war drones, ensuring they are aligned with international norms and ethical standards.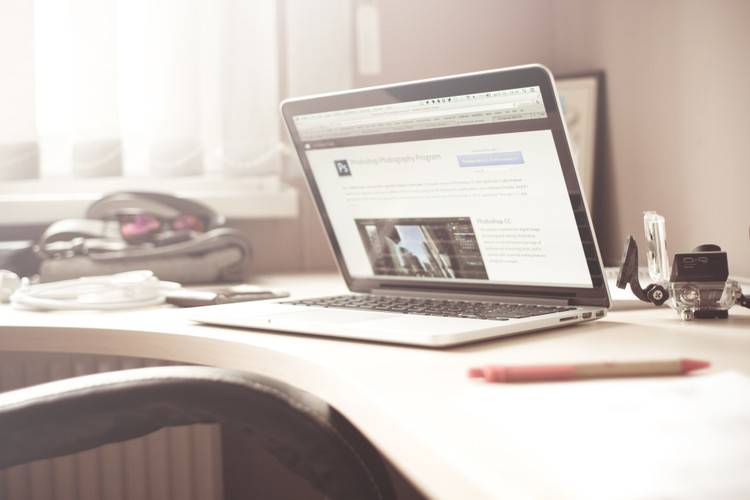 In the ever-evolving landscape of modern warfare, war drones have become a formidable force, transforming military operations with their precision and capabilities. This article has explored the legal, ethical, and practical aspects surrounding armed drones in the United States. From discussing the legality and controversies surrounding their use to examining the implications for international relations and diplomacy, we have gained insights into the multifaceted nature of war drones. Additionally, we explored the restrictions on civilian ownership and delved into the various names and costs associated with US military drones, such as the renowned Predator drone. As we navigate the complex terrain of drone warfare, it becomes clear that these technologies have reshaped the dynamics of armed conflict, raising vital questions and challenging us to address the ethical, legal, and strategic implications they pose.