What Camera do Military Drones Use?
In a realm where technology meets defense, the power and precision of military drones have long fascinated enthusiasts and experts alike. At the heart of these unmanned aerial vehicles (UAVs) lies a crucial component that empowers them to capture breathtaking images and conduct vital surveillance: the UAV camera. With its ability to capture high-resolution imagery from the skies, the UAV camera is a cornerstone of military drone operations. Are you eager to uncover the mysteries behind this innovative technology? Look no further, as we embark on a journey to explore the world of UAV cameras. From understanding their role in military surveillance to uncovering the highest resolution cameras utilized in these cutting-edge machines, join us as we delve into the intricate world where UAV camera technology merges with national security. Prepare to be amazed as we unearth the capabilities and potentials of UAV cameras that shape the future of military and defense strategies.
What camera do military drones use?
The camera technology employed by military drones is at the forefront of innovation. These unmanned aerial vehicles (UAVs) are equipped with state-of-the-art cameras designed to meet the demands of military operations. The specific type of camera used varies based on the drone's intended use and requirements. Some military drones are fitted with electro-optical (EO) cameras, which capture visible light imagery, allowing operators to monitor and assess the situation in real-time. Additionally, many drones utilize infrared cameras, known as thermal imaging cameras, enabling them to detect heat signatures and operate effectively during night missions or in low visibility conditions. Other advanced drones may feature multi-sensor cameras, combining EO and infrared capabilities for enhanced situational awareness. These advanced cameras enable military drones to gather crucial intelligence, conduct reconnaissance missions, and support ground troops with vital visual information.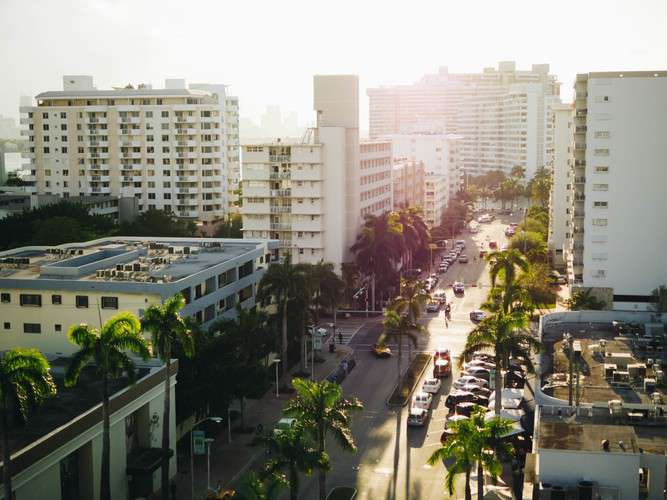 What is UAV camera?
A UAV camera, often referred to as a drone camera, is an essential component of an unmanned aerial vehicle. It is specifically designed to capture imagery or record videos from the sky. It differs from traditional cameras in terms of size, weight, and technical functionalities to meet the unique demands of aerial operations. UAV cameras are technologically advanced, compact, and lightweight, allowing them to be mounted on drones without compromising their flight performance. These cameras utilize high-resolution sensors, enabling them to capture detailed imagery, even from considerable altitudes. They often incorporate stabilization systems to eliminate unease caused by drone movements, ensuring smooth and clear footage. Additionally, UAV cameras may possess various features such as zoom capabilities, thermal imaging, night vision, and the ability to stream live footage. These innovative cameras play a vital role in allowing UAVs to fulfill tasks ranging from aerial photography and videography to surveillance, mapping, inspection, and search and rescue operations.
What is the highest resolution military drone camera?
The race for high-resolution camera technology has revolutionized the capabilities of military drones. Among the top contenders for the highest resolution military drone camera is the Gorgon Stare system. Developed by the United States' Department of Defense, Gorgon Stare incorporates multiple cameras capable of capturing video footage at an astounding resolution of 1.8 billion pixels. This cutting-edge technology enables highly detailed surveillance over a wide area, allowing operators to monitor multiple targets simultaneously. The Gorgon Stare system operates from military drones and provides crucial intelligence to support missions such as reconnaissance, target identification, and tracking. Its exceptional resolution empowers military personnel to analyze vast amounts of visual data with precision and accuracy, bolstering situational awareness on the battlefield.
What is UAV surveillance?
UAV surveillance refers to the use of unmanned aerial vehicles (UAVs), commonly known as drones, for monitoring and gathering visual information. Drones equipped with surveillance cameras can fly over targeted areas, capturing real-time imagery or recording videos for later analysis. UAV surveillance provides military and security agencies with a significant advantage by enabling them to observe and assess situations from a safe distance. These aerial platforms can be equipped with various types of cameras, such as electro-optical (EO) cameras, infrared cameras, or even radar systems, depending on the surveillance objectives. UAV surveillance has extensive applications, ranging from border surveillance and counter-terrorism operations to disaster management and crowd monitoring. It allows for comprehensive aerial coverage, quick deployment, and the ability to gather crucial data without endangering human lives. UAV surveillance plays a crucial role in enhancing situational awareness, intelligence gathering, and decision-making processes.
Are military drones illegal?
The legality of military drones is a complex and multifaceted issue that varies depending on national and international laws. Generally, military drones are not illegal per se, as they play a significant role in national defense and security strategies for many countries. However, their usage is subject to strict regulations and international agreements to ensure compliance with humanitarian laws, human rights standards, and privacy protections. The deployment of military drones for targeted killings, unauthorized surveillance, or other unlawful actions is widely condemned and deemed illegal. International treaties, such as the Geneva Conventions and the United Nations Charter, impose limitations on the use of force and require adherence to principles of necessity, proportionality, and distinction. Additionally, countries have their own legal frameworks to govern the use of military drones within their territory. Consequently, the legality of military drones depends on factors such as their specific use, adherence to applicable laws, and adherence to the principles of international humanitarian law.
Further Inquiries about UAV Camera
How does a UAV camera transmit live footage?
UAV cameras can transmit live footage through various means, depending on the specific drone and its capabilities. One common method is via wireless transmission technology. Drones equipped with this feature use wireless communication protocols, such as Wi-Fi or radio frequency, to transmit the captured imagery to a ground-based receiver or control station. This allows operators to have real-time access to the footage, enabling them to monitor the drone's perspective and make informed decisions. Some advanced UAV cameras are also equipped with built-in data-link systems that provide secure and reliable transmission of live video feeds over longer distances, ensuring continuous connectivity and high-quality video streaming.
What are the key factors influencing the image quality of a UAV camera?
Several factors contribute to the image quality of a UAV camera. One of the primary factors is the resolution of the camera sensor. Higher-resolution sensors capture more detailed imagery, enabling operators to zoom in or enhance the footage without significant loss of quality. Another crucial factor is the lens quality and specifications. High-quality lenses help in capturing sharp and crisp images, reducing distortion and aberrations. Additionally, factors like the camera's ability to handle different lighting conditions, its dynamic range, and the presence of image stabilization technologies play a role in determining the overall image quality. Finally, the expertise of the operator, proper calibration, and maintenance of the camera system are also essential for obtaining optimal image quality.
What are the future advancements expected in UAV camera technology?
The evolution of UAV camera technology continues to advance at an impressive pace, with several future advancements on the horizon. One significant area of development is miniaturization, aiming to make UAV cameras even smaller and lighter without compromising their capabilities. This allows for greater payload capacity and increased flight durations. Additionally, improvements in sensor technology will likely lead to higher-resolution cameras with enhanced low-light performance, wider dynamic range, and improved color accuracy. The integration of artificial intelligence (AI) in UAV cameras is also a promising area, allowing for intelligent object recognition, autonomous tracking, and advanced image processing techniques. Furthermore, there is ongoing research and development in areas like 360-degree panoramic cameras, hyperspectral imaging, and real-time analytics, which will further expand the capabilities and applications of UAV camera technology.
Embarking on a journey through the realm of UAV cameras has allowed us to uncover the remarkable advancements and applications of this transformative technology. From understanding the types of cameras employed by military drones to exploring their capabilities, we have witnessed how UAV cameras enable high-resolution imaging and surveillance from the skies. The Gorgon Stare system with its outstanding resolution stands as a testament to the relentless pursuit of innovation within the military drone camera realm. UAV surveillance, guided by these advanced cameras, has become an indispensable tool for gathering vital intelligence and enhancing situational awareness. While the legal landscape surrounding military drones remains complex, adherence to international laws and regulations ensures their responsible and lawful use. As we look to the future, the ongoing advancements in UAV camera technology promise exciting developments, including miniaturization, higher resolutions, AI integration, and advanced analytics. The sky is truly the limit for the potential of UAV cameras in reshaping the landscape of aerial operations and defense strategies.