DJI Xt2: Ip Rating, Resolution, Compatibility, And More!
Welcome to the exciting world of DJI XT2, where cutting-edge technology meets unlimited possibilities. In this captivating exploration, we will dive deep into the core aspects of the DJI XT2, uncovering its IP rating, resolution, compatibility with drones, and the differences between the Zenmuse H20 and Zenmuse H20T. Prepare to be amazed as we unravel the mysteries and unveil the true potential of this incredible device. Are you curious about the IP rating of the Zenmuse XT2? Wondering about the resolution capabilities of the FLIR XT2? Perhaps you're eager to find the perfect drone that is compatible with the Zenmuse XT2. Or maybe, you're intrigued to learn the distinctions between the Zenmuse H20 and H20T. Join us on this exhilarating journey, where we will explore the wonders of DJI XT2 and all it has to offer. Get ready to take flight into the world of innovation and discover the extraordinary capabilities of the DJI XT2.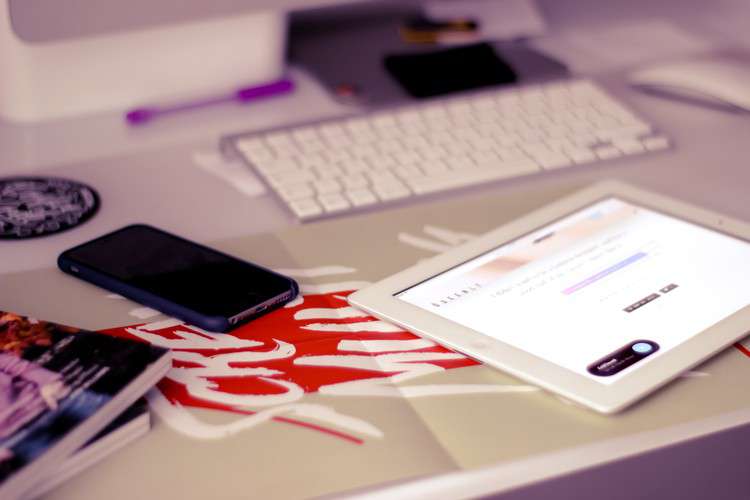 What IP Rating is Zenmuse XT2?
The Zenmuse XT2 is designed to withstand various environmental conditions, and its IP rating determines its resistance to dust and water. So, what IP rating does the Zenmuse XT2 hold? The Zenmuse XT2 boasts an impressive IP rating of IP44. This rating ensures that the camera is adequately protected against solid objects larger than 1mm, such as dust, as well as splashing water from any direction. With this level of protection, the Zenmuse XT2 is well-suited for use in challenging and unpredictable environments. Whether you're capturing footage in dusty landscapes, flying in light rain, or navigating through damp conditions, the Zenmuse XT2 will continue to deliver exceptional performance without compromising its functionality. So rest assured, the Zenmuse XT2 is built to endure and thrive in a range of rugged conditions.
What Resolution is FLIR XT2?
When it comes to capturing clear and detailed thermal imagery, resolution plays a crucial role. The FLIR XT2, integrated with DJI drones, offers impressive thermal resolution capabilities. With its FLIR Tau 2 thermal sensor, the XT2 delivers thermal imagery with a resolution of 640 x 512 pixels. This high-resolution capability allows for precise temperature measurements and the detection of subtle thermal variations. Whether you're conducting inspections, monitoring wildlife, or surveying the environment, the FLIR XT2's resolution ensures accurate and reliable thermal data. By providing enhanced image quality, the XT2 empowers professionals in industries such as agriculture, construction, and public safety with invaluable insights and actionable information. With the FLIR XT2, every thermal image captured will reveal the finest details, enabling you to make well-informed decisions based on the highest level of thermal clarity and accuracy.
What Drone is Compatible with Zenmuse XT2?
The Zenmuse XT2, an extraordinary thermal imaging camera, is compatible with a range of DJI drones. This compatibility allows users to benefit from the Zenmuse XT2's groundbreaking features, regardless of their preferred aerial platform. One notable drone that is perfectly compatible with the Zenmuse XT2 is the DJI Matrice 200 series. The Matrice 200 series, renowned for its versatility and reliability, can seamlessly integrate the XT2 camera, unlocking endless possibilities for thermal imaging applications. Additionally, the Zenmuse XT2 is also compatible with the DJI Matrice 600 Pro, a powerful hexacopter that offers exceptional stability and flight control. With these compatible drones, professionals in fields such as public safety, infrastructure inspection, and agriculture can harness the full potential of the Zenmuse XT2, elevating their aerial capabilities and capturing invaluable thermal data from the sky.
What is the Difference Between Zenmuse H20 and Zenmuse H20T?
DJI's Zenmuse camera series offers a wide range of advanced imaging solutions, and two standout models are the Zenmuse H20 and Zenmuse H20T. While these cameras share similarities in their capabilities, there are notable differences between them. The primary difference lies in their thermal imaging functionality. The Zenmuse H20T is equipped with an integrated radiometric thermal camera, which allows for detailed temperature measurements and analysis. On the other hand, the Zenmuse H20 does not have thermal capabilities, focused solely on providing exceptional optical zoom and wide-angle capabilities. Additionally, the H20T boasts a higher thermal resolution compared to the H20, offering more precise thermal data. Both cameras, however, excel in their visual camera capabilities. The H20T combines a high-resolution visual camera with a 20x zoom lens, while the H20 integrates a 12 MP wide-angle camera and a 23x hybrid optical zoom lens. So, when choosing between the Zenmuse H20 and H20T, consider your specific needs for thermal imaging as well as optical capabilities to optimize your aerial imaging endeavors.
What is Zenmuse XT2?
The Zenmuse XT2 exemplifies the pinnacle of thermal imaging technology integrated into a powerful gimbal-stabilized camera. Developed by DJI, a leader in the drone industry, the Zenmuse XT2 combines the expertise of DJI and FLIR Systems to deliver outstanding aerial thermal imaging capabilities. It features a dual sensor providing both thermal and visual imagery, allowing simultaneous capture for comprehensive data collection. With its FLIR Tau 2 thermal sensor and FLIR MSX technology, the XT2 renders thermal images with astounding clarity and detail. The visual camera, equipped with a 12 MP 1/1.7-inch CMOS sensor, complements the thermal data with high-resolution images. The XT2's integration with DJI drones, such as the Matrice 200 and Matrice 600 Pro, allows professionals in various industries to harness its powerful features for applications like infrastructure inspections, search and rescue operations, and precision agriculture. With the Zenmuse XT2, users gain unparalleled access to thermal imaging capabilities in the sky, revolutionizing the way data is collected and analyzed from above.
Further Inquiries about DJI XT2
1. What are the available imaging modes in DJI XT2?
In the DJI XT2, users have access to several imaging modes that cater to different needs and scenarios. These modes include Thermal Only, Visual Only, Picture-in-Picture (PiP), and Thermal Fusion. The Thermal Only mode displays only the thermal imagery captured by the FLIR Tau 2 sensor, while the Visual Only mode showcases the visuals captured by the 12 MP visual camera. The Picture-in-Picture mode allows users to view the thermal and visual imagery simultaneously, providing a comprehensive and real-time visualization of both data sources. Lastly, the Thermal Fusion mode overlays the thermal and visual images, merging them into one composite image for enhanced clarity and information gathering. These diverse imaging modes provide users with flexibility and versatility in capturing and analyzing data using the DJI XT2.
2. What is the operating temperature range of DJI XT2?
The DJI XT2 is designed to operate in a wide range of temperatures, ensuring reliability even in extreme conditions. It has an operating temperature range of -20°C to 50°C (-4°F to 122°F). This wide range allows users to confidently utilize the XT2 for various applications, including inspections, search and rescue missions, and environmental monitoring. The camera's ability to withstand and function in extreme temperatures enables professionals to capture critical thermal and visual data, regardless of the environmental challenges they may face.
3. How long does the battery of DJI XT2 last?
The battery life of the DJI XT2 is an important consideration for users planning prolonged missions. The XT2 is equipped with an intelligent battery that offers a maximum flight time of up to 31 minutes when used in combination with compatible DJI drones. This extended battery life allows users to capture a sufficient amount of data without needing frequent battery changes or disruptions. Additionally, the battery is equipped with DJI's intelligent battery management system, which monitors its status in real-time and provides users with detailed information about battery health and performance. With the DJI XT2's reliable battery life, users can enjoy extended flight times and focus on achieving their aerial imaging goals without unnecessary interruptions.
In this captivating journey through the world of the DJI XT2, we have delved into its impressive features and capabilities. From exploring its IP rating and resolution to uncovering its compatibility with various drones and differentiating it from the Zenmuse H20 and H20T, we have witnessed the remarkable potential of this thermal imaging camera. The XT2's IP44 rating ensures its resilience against dust and water, while its 640 x 512 pixel resolution delivers precise thermal imagery. Compatible with drones like the Matrice 200 series and equipped with a dual sensor, the DJI XT2 revolutionizes aerial imaging in industries ranging from inspection to public safety. With multiple imaging modes, an extended operating temperature range, and a long-lasting battery, the XT2 empowers professionals to gather invaluable data for informed decision-making. Prepare to soar to new heights as you harness the transformative capabilities of the DJI XT2 and unlock limitless possibilities in the world of aerial thermal imaging.